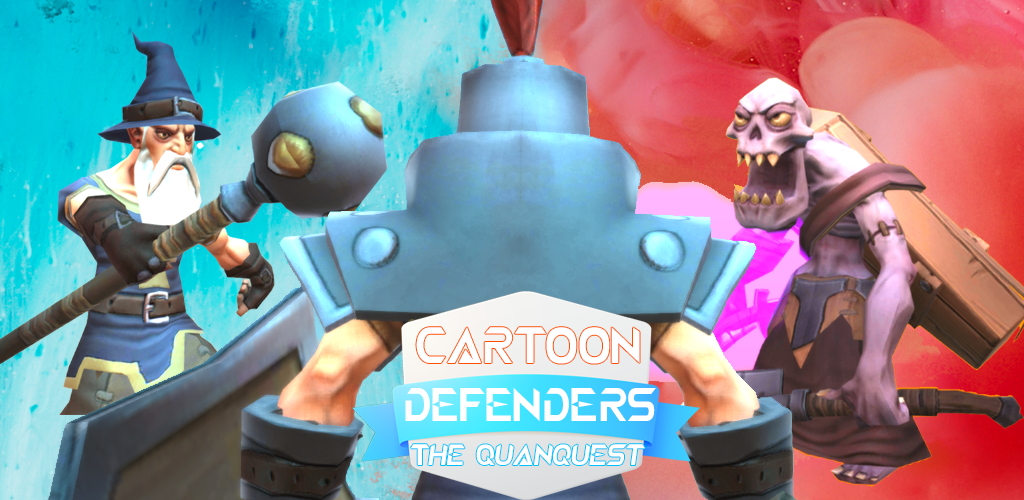 Cartoon Defenders
this is a Game where Epic heroes fight in a war to defend the kingdom . Battle with Death Knights and fight alongside with knights, wizard, dwarfs , skeletons and living dead in the adventure field!
Devastation is happening! Kingdoms have one choice: defend, defend, defend. Are you ready?
Cartoon Defenders is a game that challenges courageous players. Use a huge variety of powers and abilities to vanquish your enemies.
Deploy rapid-fire archers! Summon allies! Cartoon Defenders offers variety and challenge. Overcome incredible odds with strategy and wit! collect important resources, and recruit legendary heroes with deadly abilities along the way to stop evil in this standout game.
Lead your strategic army to victory! Build a strong deck and crush your enemy's castle deploying your troops! Earn trophies and climb the global ranking! Fight the enemy clans and defend your army! Open your chests to discover and unlock new powerful warriors and spells! Will you get one of the magic legendary cards?
Define your strategy and choose your warriors carefully. Archers to kill from a distance? Or a heal spell to give a boost to your troops? Your decision will make the difference between your legendary victory and defeat!
you are required to have an indestructible strategy & agility & to be truly defensive Against your enemies .
FEATURES
+ Collect new powerful troops
+ Destroy opponent's castles to unlock new cards
+ Progress through multiple levels all the way to the top
+ Learn different battle tactics and become the ultimate champion
+ Free Daily cards
+ Open magical chests
+ Earn trophies
+ Join legendary clans
+ Fun, intuitive mechanics
+ Play for free!
+ Ideal for all types of players - kids and adults, girls and boys...
Available on